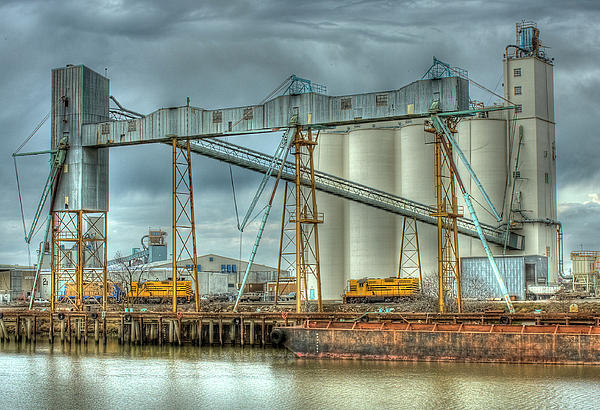 The Cleaner Air Partnership (CAP) is pleased to partner with the Port of West Sacramento as one of CAP's 2012 funding partners. "We look forward to engaging with the Cleaner Air Partnership for information sharing, dialogue and joint action with representatives from local government, business, health and environmental communities," said Port Manager Mike Luken.

Operating since 1963, the Port of West Sacramento provides significant economic and environmental benefits to the region. The Port continues to serve the area by helping to generate several thousands of jobs for local residents, providing international market access for Northern California farmers, and handling a wide variety of imported goods. It also strives to be one of the greenest ports in the nation through its operations, other facilities housed on Port property, and by supporting clean-tech industry growth. The Port recently completed an Air Emissions/Greenhouse Gas Baseline Inventory of their operations; this document will be utilized by the Port to make improvements on Air Quality.

Steps towards reaching this goal include the 2010 installation of a 647 kilowatt solar system, which covers 95% of the Port's operational electricity needs. According to the U.S. Environmental Protection Agency, the Port's conversion to solar power will prevent the production of 549 metric tons of carbon dioxide from fossil-fuel burning power plants each year, which is the equivalent of taking approximately 105 cars off the road or planting 14,076 trees.

The Port also is working with environmentally friendly businesses, including biodiesel and wood-pellet manufacturers, to locate operations to the Port . In addition, West Cost Recycling is moving forward with plans to develop a metals-recycling facility at the Port, which will provide easy access to international markets. The Port also imports wind turbines and tower parts to complete "wind farms" in nearby communities, including Rio Vista.

Funding from a $30 million Transportation Investment Generating Economic Recovery (TIGER) grant enabled the Port to purchase a mobile harbor crane that will be used for handling container and project cargo and to make other improvements as part of a new Marine Highway service operating in partnership with the Ports of Oakland and Stockton. The Port will partner with the Port of Oakland to move containers by barge from the Sacramento Region to the Bay Area along the waterway and reduce highway truck traffic. This project will improve Air Quality and will offer an alternative for Goods Movement besides the traditional truck on highway method.

The Port also is planning to soon launch a project to deepen the 43-mile ship channel connecting West Sacramento the San Francisco Bay, which will allow more than 75% of fully loaded ocean-going freight ships to directly serve the Sacramento region - up from 30% currently. It will significantly strengthen the Port's role as a key Northern California goods-movement facility, attracting more green businesses in addition to the intended wood-pellet, biofuel, and solar facilities. These improvements will allow the Port and its tenants to operate more efficiently, ultimately reduce air emissions, and decrease congestion by removing an estimated 23,500 truck trips annually from Interstate 80.

The Cleaner Air Partnership is grateful for the generous support of the Port of West Sacramento and looks forward to working jointly to clean the air and promote economic growth.